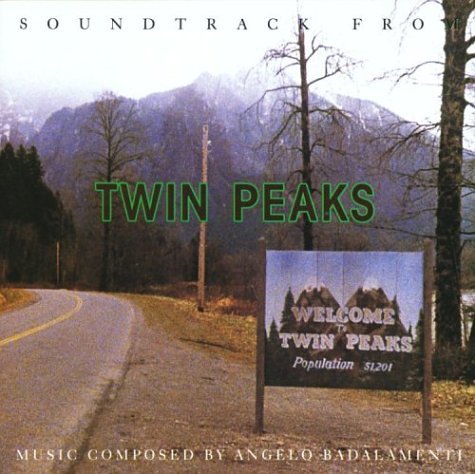 Angelo Badalamenti
"Laura Palmer's Theme"
Soundtrack From Twin Peaks
Warner Bros
The reason why I watch Twin Peaks at the first place is because of its soundtrack. I mean my friend had lauded and praised how great Twin Peaks was, but I didn't ever bat an eye to watch the series. However, one day, when I just listened to
Deezer
and utilized Flow feature--the feature that allows you to listen to infinite random songs and for me it's a great way to discover great stuffs out there. I couldn't remember what I was doing back then--probably I was writing 'Chasing Atalanta'--then Deezer played this song and suddenly there was an inconsolable sadness that crept up in me, and I had the urge not to cry. That's what's Badalementi's "Laura Palmer's Theme" able to do to you.
Back in 1990-1991, when
one of the greatest TV shows on earth
, Twin Peaks, was on TV, it marked some major breakthrough at the time. Its sick, twisted, dark theme was a pioneer back then as we follow FBI Special Agent Dale Cooper who must resolve an uncanny murder of a young girl named Laura Palmer in a fictional town in Washington called Twin Peaks, a town that ostensibly hid something inside its woods. Created by David Lynch and Mark Frost, this show does not only have great script, characters, and acting, but it also has such an amazing score. It proves that TV shows also deserve great score that supports the show per se.
"Laura Palmer's Theme", the highlight of Badalementi's Soundtrack From Twin Peaks--which won a Grammy Award for Best Pop Instrumental Album-- does not only successfully capture the dark theme of Twin Peaks, but also the mysterious and enigmatic nuance of the show. It starts with a heavy piano sound, and it gradually grows into an intense, heart-wrenching climax that makes you hold your tears because even if you haven't watched the series, you can still feel its grief, you can feel how a death of a young girl--I hope it's not a spoiler--can affect the whole town in sinuous way, how a death of a young girl finally unravels the dark side of the town. This almost-5-minute song may sound monotone with the same structure, but it's just a pure perfection, a moment of triumph in the scoring of TV shows, a proof that TV shows also deserve great score from best of the best.
Hidden Track:
Hidden Track is a new feature in my blog which talks about an old song that I just recently discovered, or an old song that I don't enjoy, but I enjoy it a lot now, or an old song that's been overlooked that I enjoy.